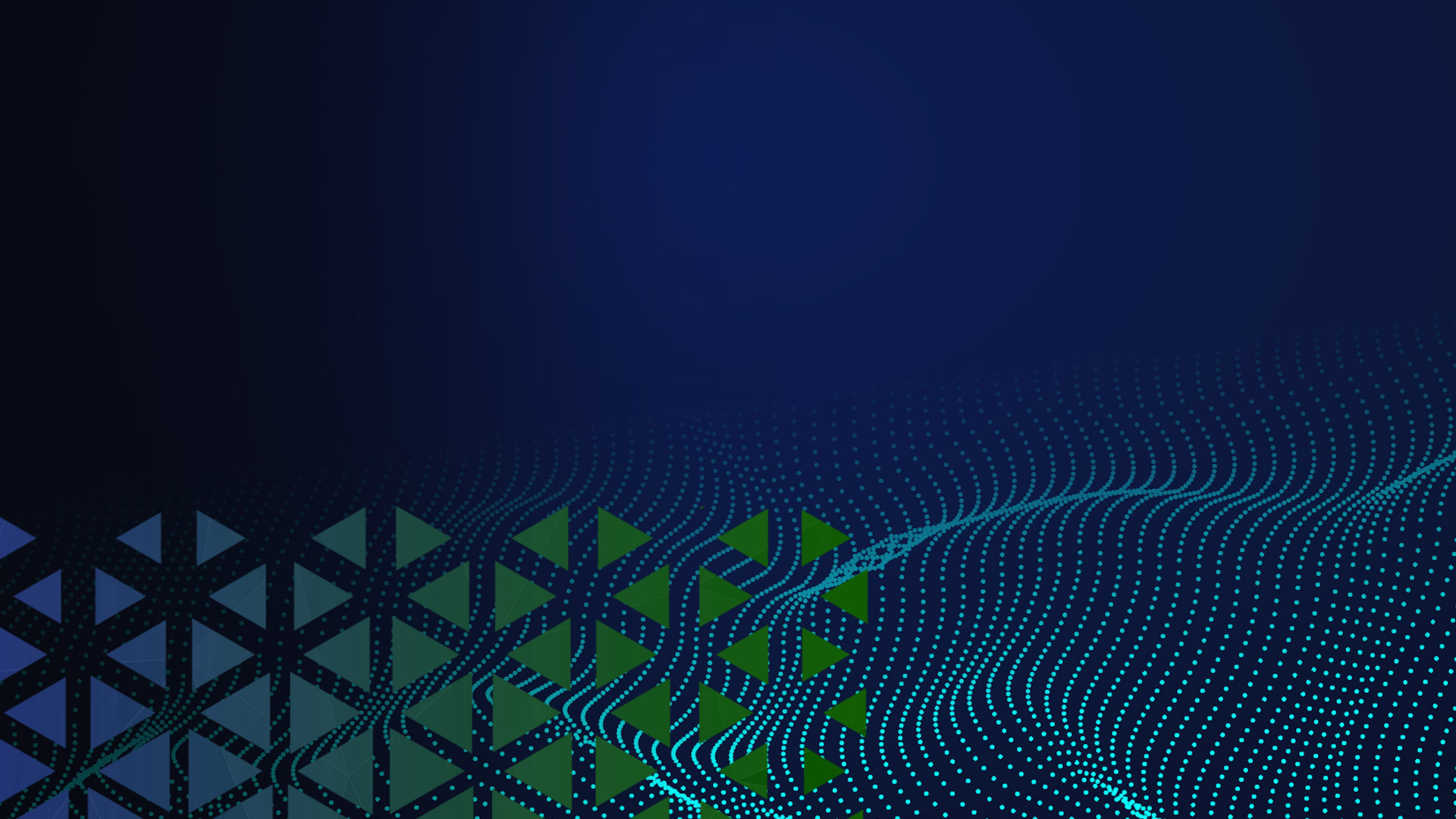 Scope
Privacy policy
This privacy policy applies between the user of the website and ASPGulf, the owner and provider of this website. ASPGulf takes the privacy of user's information seriously. This privacy policy applies to use of any and all data collected by us or provided by user in relation to your use of the website.
This privacy policy applies only to the actions of ASPGulf and users with respect to ASPGulf website. It does not extend to any websites that can be accessed from this website including, but not limited to, any links we may provide to social media websites.
For purposes of the applicable GDPR laws, ASPGulf is the "data controller". This means that ASPGulf determines the purposes for which, and the manner in which, your data is processed.
Definitions
Data
Collectively all information that submit to ASPGulf via the website, and this definition incorporates, where applicable.
Cookies
A small text file placed on user computer by the website when user visit certain parts of the website and/or when use certain features of the website, details of the cookies used by this website are set out in the clause below
Data Protection Laws
Any applicable law relating to the processing of personal data, including but not limited to the Directive 96/46/EC (Data Protection Directive) and the GDPR is effective.
GDPR
The General Data Protection Regulation (EU) 2016/679
User
Any third party that accesses the website and is not either employed by ASPGulf and acting in the course of their employment or engaged as a consultant or otherwise providing services to ASPGulf and accessing the website in connection with the provision of such services.
Website
The website aspgulf.com, and any sub-domains of this site unless expressly excluded by the terms and conditions.
Data Collection
ASPGulf don't collect or use personal information, ASPGulf may employ third party companies and individuals to facilitate our Service, to provide the Service on our behalf, to perform Service-related services or to assist us in analyzing how our Service is used.
ASPGulf may use cookies to personalise content and ads, to provide social media features and to analyse our traffic. ASPGulf may share information about your use of our site with our social media, advertising and analytics partners who may combine it with other information that you've provided to them or that they've collected from your use of their services. You consent to our cookies if you continue to use our website.
We may collect the following Data, which includes personal Data

Name
Date of birth
Gender
Job title
Profession
Contact Information such as email addresses and telephone numbers
Demographic information such as postcode, preferences and interests
Financial information such as credit / debit card numbers
IP address (automatically collected)
Web browser type and version (automatically collected)
Operating system (automatically collected)
A list of URLs starting with a referring site, your activity on this Website, and the site you exit to (automatically collected)

ASPGulf may collect user's data in the following ways.

Data is given to us by you
Data is received from other sources
Data is collected automatically

ASPGulf may collect your data in a number of ways, for example:
When contact us through the website, by telephone, post, e-mail or through any other means.
When register with us and set up an account to receive our products/services
When you enter a competition or promotion through a social media channel
When you make payments to us, through this Website or otherwise
When you elect to receive marketing communications from us
When you use our services
Other information sources; in each case, in accordance with this privacy policy.
Data Collected Automatically
To the extent that user access the website, ASPGulf will collect your data automatically, for example:
We automatically collect some information about your visit to the website. This information helps us to make improvements to website content and navigation, and includes user's IP address, the date, times and frequency with which you access the website and the way you use and interact with its content.
We will collect user data automatically via cookies, in line with the cookie settings on your browser, see the section below "Cookies".
Data Usage
Any or all of the above data may be required from time to time in order to provide the best possible service and experience when using ASPGulf website. Specifically, data may be used for the following reasons:
Internal record keeping
Improvement of our products / services
Transmission by email of marketing materials that may be of interest
Contact for market research purposes which may be done using email, telephone, fax or mail, such information may be used to customise or update the website
We may use data for the above purposes if deem it necessary to do so for legitimate interests. If user are not satisfied with this, they have the right to object in certain circumstances (see the section "Users rights").
For the delivery of direct marketing to you via e-mail, we'll need your consent, whether via an opt-in or soft-opt-in
Soft opt-in consent is a specific type of consent which applies when user have previously engaged with us (for example, you contact us to ask us for more details about a particular product/service, and we are marketing similar products/services). Under "soft opt-in" consent, we will take user's consent as given unless to opt-out.
For other types of e-marketing, ASPGulf required to obtain explicit consent; that is, user need to take positive and affirmative action when consenting by, for example, checking a tick box.
If not satisfied about the approach to marketing, user have the right to withdraw consent at any time. To find out how to withdraw your consent, see the section headed "Users rights".
When user register with ASPGulf and set up an account to receive services, the legal basis for this processing is the performance of a contract between user and ASPGulf and/or taking steps to enter into such a contract.
ASPGulf may use data to show ASPGulf adverts and other content on other websites. If user do not want us to use data to show ASPGulf adverts and other content on other websites, please turn off the relevant cookies (please refer to the section headed "Cookies").
Data Share
ASPGulf may share user data with the following groups of people for the following reasons:
Any of our group companies or affiliates to ensure the proper administration of website and business
ASPGulf employees, agents and/or professional advisors to obtain advice from professional advisers.
Third party service providers who provide services to ASPGulf which require the processing of personal data to help third party service providers in receipt of any shared data to perform functions to help ensure the website runs smoothly.
Third party payment providers who process payments made over the website to enable third party payment providers to process user payments and refunds.
Relevant authorities to facilitate the detection of crime or the collection of taxes or duties.
Other party user information will be shared with Name of the party in each case in accordance with this privacy policy.
Data Security
ASPGulf use technical and organisational measures to safeguard user data:
Access to user account is controlled by a password and a user name that is unique.
Stores user data on secure servers.
Payment details are encrypted using SSL technology (typically user will see a lock icon or green address bar in your browser when we use this technology.
ASPGulf is certified to ISO 27001. This standards helps to manage and keep data secure.
Technical and organisational measures include measures to deal with any suspected data breach. If you suspect any misuse or loss or unauthorised access to data, please let us know immediately by contacting us via this e-mail address: dpo@aspgulf.com.
Data retention
Unless a longer retention period is required or permitted by law, ASPGulf will only hold user data on systems for the period necessary to fulfil the purposes outlined in this privacy policy or until the request that the data be deleted.
Even if we delete your data, it may persist on backup or archival media for legal, tax or regulatory purposes.
Users Rights
Users have the following rights in relation to the data:
Right to access – the right to request (i) copies of the information ASPGulf hold at any time (ii) modify, update or delete such information. In case ASPGulf may refuse user request, will tell the reasons.
Right to correct – the right to have use's data rectified if it is inaccurate or incomplete.
Right to erase – the right to request to delete or remove user data from ASPGulf systems.
Right to restrict our use of data – the right to "block" from using data or limit the way in which it can be used.
Right to data portability – the right to request to move, copy or transfer the data.
Right to object – the right to object to use data including for legitimate interests.
To make enquiries, exercise any rights set out above, or withdraw consent to the processing of data, where consent is the legal basis for processing data, please contact us via this e-mail address: dpo@aspgulf.com.com.
It is important that the data ASPGulf hold about user is accurate and current, please keep us informed if your data changes during the period for which we hold it.
Other Websites Links
ASPGulf website may, from time to time, provide links to other websites. ASPGulf have no control over such websites and are not responsible for the content of these websites. This privacy policy does not extend to use of such websites. Users are advised to read the privacy policy or statement of other websites prior to using them.
Cookies
This Website may place and access certain Cookies on user computer. ASPGulf may uses Cookies to improve user experience of website and to improve range of services. ASPGulf has carefully chosen these Cookies and has taken steps to ensure that your privacy is protected and respected at all times.
Before the website places Cookies on user's computer, user will be presented with a message bar requesting your consent to set those Cookies. By giving your consent to the placing of Cookies, you are enabling ASPGulf to provide a better experience and service. You may, if you wish, deny consent to the placing of Cookies; however certain features of the website may not function fully or as intended.
The website may place the following Cookies:
| | |
| --- | --- |
| Type of Cookie | Purpose |
| Strictly necessary cookies | These are cookies that are required for the operation of the website. They include, for example, cookies that enable to log into secure areas of the website or make use of e-billing services. |
| Analytical/performance cookies | They allow to recognise and count the number of visitors and to see how visitors move around the website when they are using it. This helps to improve the way the website works |
| Functionality cookies | These are used to recognise user when the return to website. This enables to personalise the content greet user by name and remember the preferences. |
| Targeting cookies | These cookies record visit to the website, the pages visited and the links followed. ASPGulf will use this information to make the website and the advertising displayed on it more relevant to interests. ASPGulf ay also share this information with third parties for this purpose. |
User can choose to enable or disable Cookies in your internet browser. By default, most internet browsers accept Cookies but this can be changed. For further details, please consult the help menu of the internet browsers.
Users can choose to delete Cookies at any time, however may lose any information that enables to access the website more quickly and efficiently including, but not limited to, personalisation settings.
Pure Chat
Pure chat collect information from and about users of their Site and Pure Chat Software

Directly from you when you provide it to us
Automatically when you use the Site or Pure Chat Software, including when Pure Chat Customer Visitors engage in a communication using the Pure Chat Software through Pure Chat Customer websites.

When you access or use the Site or Pure Chat Software, they may ask to provide personally identifiable information, such as name, postal address, email address, telephone number or any other information they might collect that is defined as personal or personally identifiable information under applicable law ("Personal Information"). This information may include records and copies of our correspondence (including transcripts of chats, email addresses and phone numbers), your responses to surveys; details on transactions you carry out through the Site or Pure Chat Software; or your search queries on the Site or Pure Chat Software.
ASPGulf may maintain transcripts of chats, emails, and other written communications conducted between Pure Chat Customers and their Pure Chat Customer Visitors.
ASPGulf may, in accordance with applicable law, record and maintain recordings of voice or other communications between Pure Chat Customers and their Pure Chat Customer Visitors and/or between you and Pure Chat. https://purechat.com/privacy
General
ASPGulf may not transfer any user's rights under the privacy policy to any other person.
If any court or competent authority finds that any provision of this privacy policy (or part of any provision) is invalid, illegal or unenforceable, that provision or part-provision will, to the extent required, be deemed to be deleted, and the validity and enforceability of the other provisions of this privacy policy will not be affected.
Unless otherwise agreed, no delay, act or omission by a party in exercising any right or remedy will be deemed a waiver of that, or any other, right or remedy.
Changes in privacy policy
ASPGulf reserves the right to change this privacy policy as we may deem necessary from time to time or as may be required by law. Any changes will be immediately posted on the website and user deemed to have accepted the terms of the privacy policy on your first use of the website following the alterations.
You may contact ASPGulf by email at dpo@aspgulf.com
Testimonials
Customer Review
Bhupesh Mehta
2020.11.10.
Excellent company to work and as a client
A professional company with skillful and dedicated support staff. You can always rely upon them to get the job done.
Meliha Herenda
2020.11.01.
I am very satisfied with level of proficiency received by ASP Gulf, regarding support they have been giving to our company for the previous 14 years. Their engineers are able to cover wide variety of different and complex IT tasks, starting from building VM infrastructure, configuring network switches (including accessing rules), high level of security, to cloud hosting and backup solutions. I highly recommend ASP Gulf as hosting partner.
Joseph Xavier
2020.10.28.
I will always recommend ASP Gulf, never had a downtime, very good support, never ever thought of moving out from them, but they are bit expensive, but when you look at the support, it's worth paying that money.
gladwin bernard
2020.10.27.
Very good and fast in a service. Friendly approach. As a Customer for more then 7 years and continuing. Never face any trouble.
oujith bhaskaran
2020.10.27.
We have been working with them for the past 10 years. Very professional, reliable and dedicated.
Harish Krishnan
2018.02.28.
An organization that Thinks like a Customer; consistently delivering exceptional service for over 18 years...proud to be associated with !
Services, stays up forever
Get in touch now with #1 managed website hosting service provider in Dubai UAE and move your workloads to a high-performance Public or Regional Cloud infrastructure