Introduction
ASPGulf: Your Trusted Host Management Company
ASPGulf, a prominent name in the hosting industry, has been at the forefront for over two decades, delivering impeccable hosting services in the vibrant landscape of Dubai, UAE.
A Strong Foundation: ASPGulf's Two Data Centers
ASPGulf's dedication to excellence is further underscored by the ownership of two state-of-the-art data centers. These facilities symbolize our commitment to providing the best infrastructure to our clients.
The Imperative of Managed Cloud Hosting Service Outsourcing
In the ever-evolving realm of technology and business, outsourcing managed cloud hosting services has emerged as a strategic imperative for enterprises worldwide. In this blog post, we will explore how ASPGulf navigates this dynamic landscape, offering expertise in host management, self-hosted document management, and effectively managing host and cluster lifecycles.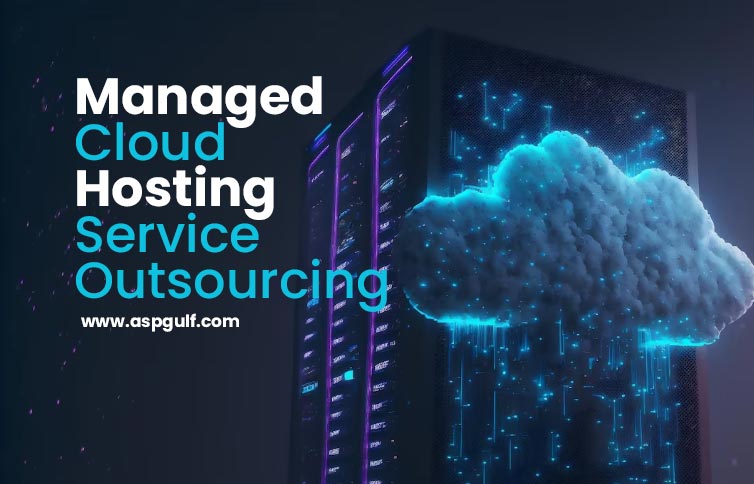 Understanding Managed Cloud Hosting
Managed cloud hosting and its significance.
Managed cloud server hosting refers to the practice of outsourcing the responsibility of hosting and managing your digital infrastructure to a specialized host management company. This approach allows businesses to focus on their core operations while leveraging the expertise of a dedicated service provider. The significance of managed cloud hosting lies in its ability to:
Enhance Performance: Managed cloud hosts are equipped with cutting-edge technology and skilled professionals to optimize server performance.
Ensure Security: Providers implement robust security measures, protecting data and applications from threats.
Reduce Costs: Outsourcing eliminates the need for investing in physical hardware and reduces operational overhead.
Scale Easily: Managed hosts offer scalability to accommodate business growth.
Provide 24/7 Support: Round-the-clock support ensures minimal downtime and rapid issue resolution.
The key components of a managed cloud hosting service
Managed cloud hosting services typically encompass several crucial components:

Server Infrastructure: Service providers maintain and upgrade server hardware to ensure optimal performance.

Security: Robust security protocols, including firewalls, encryption, and threat monitoring, protect against cyber threats.

Data Backup and Recovery: Automated backup systems ensure data integrity and provide recovery options in case of data loss.

Scalability: The ability to scale resources up or down as needed, ensuring optimal performance and cost-efficiency.

Monitoring and Management:Continuous monitoring of server performance and proactive management of issues to prevent disruptions.
Challenges businesses face when managing cloud hosting in-house
While the concept of self-hosted document management may seem appealing, managing the host and cluster lifecycle can present numerous challenges for businesses, including:
Expertise Gap: Cloud infrastructure management demands specialized skills and knowledge that many organizations lack.
Security Risks: Without the expertise to implement robust security measures, businesses may be vulnerable to data breaches and cyberattacks.
Operational Overhead: In-house management requires significant time, effort, and financial resources, diverting attention from core business activities.
Scaling Challenges: Businesses may struggle to scale their infrastructure to accommodate growth, leading to performance bottlenecks.
Downtime Risk: Inadequate maintenance and monitoring can result in unexpected downtime, impacting business continuity.
The Quest for Cost Efficiency
In the realm of IT infrastructure, cost efficiency reigns supreme. Every dollar saved on hosting can be reinvested in core business operations, driving growth and innovation. As businesses grow and their hosting needs expand, they must strike a delicate balance between service quality and budget constraints. This is where managed cloud hosting service outsourcing steps in to transform the hosting game.
Exploring the Savings
Reduced Infrastructure Costs: One of the immediate cost-saving benefits of outsourcing is the reduction in infrastructure expenditures. Companies that choose to self-host their cloud services often find themselves burdened with significant capital expenses for server hardware, networking equipment, and data center facilities. ASPGulf's managed cloud hosting services alleviate these expenses by leveraging their existing infrastructure, including their two state-of-the-art data centers.
Optimized Resource Utilization
In-house hosting can lead to underutilized resources, as it's often challenging to predict future requirements accurately. Managed hosting services like ASPGulf provide scalability that enables businesses to pay for only the resources they need when they need them. This pay-as-you-go model ensures maximum resource utilization and eliminates the wastage seen in self-hosted solutions.
Expertise at Your Service
ASPGulf's team of experts brings invaluable skills and experience to the table. When businesses attempt to self-manage their cloud hosting, they often encounter steep learning curves and potential mistakes that can be costly in terms of downtime and data loss. With managed hosting, companies benefit from the accumulated expertise of ASPGulf's host management professionals, reducing the risk of costly errors.
The Cost-Effectiveness of ASPGulf's Managed Cloud Hosting Services
ASPGulf's managed cloud hosting services are tailored to provide the utmost cost-effectiveness to their clients. Here's how they achieve it:
Predictable Pricing: With ASPGulf, businesses can count on predictable monthly pricing that simplifies budgeting. There are no surprise costs or hidden fees, ensuring complete transparency in expenditure.
Efficient Resource Allocation: ASPGulf's cloud experts analyze your specific hosting needs and allocate resources efficiently, ensuring that you're not overpaying for unused capacity.
Proactive Monitoring and Maintenance: ASPGulf's 24/7 monitoring and proactive maintenance minimize downtime and keep your hosting environment running at peak efficiency, thereby safeguarding against costly disruptions.
Customized Solutions: ASPGulf doesn't offer one-size-fits-all solutions. Instead, they work closely with each client to create tailor-made hosting strategies that meet their unique requirements and budgets.
Expertise and Support
When it comes to managed cloud hosting service outsourcing, one of the foremost advantages is gaining access to expertise and support that might be beyond the capabilities of an in-house team. Host management companies like ASPGulf bring decades of experience to the table, ensuring that your cloud infrastructure is in capable hands.
ASPGulf's expert teams are well-versed in managing complex cloud environments, providing 24/7 support to address any issues that may arise. This level of expertise and support allows businesses to focus on their core activities, knowing that their cloud infrastructure is in the hands of professionals.
Scalability and Flexibility
Businesses, whether small startups or large enterprises, often experience fluctuations in their resource requirements. Managed cloud hosting services offer unmatched scalability and flexibility. ASPGulf, for instance, can seamlessly adjust your cloud resources based on your changing needs.
This scalability ensures that your business can adapt to growth or seasonal fluctuations without the hassle of procuring and managing additional hardware. With ASPGulf's managed cloud hosting services, your infrastructure can grow or shrink as needed, providing cost-efficiency and operational ease.
Security and Compliance
Data security and regulatory compliance are paramount concerns in today's business environment. Managed cloud hosting service providers like ASPGulf understand these concerns and take them seriously.
By outsourcing your cloud hosting, you benefit from robust security measures and compliance protocols. ASPGulf employs cutting-edge security technologies and adheres to industry-specific compliance standards, ensuring that your data is protected and your business meets its legal obligations.
How to Choose the Right Managed Cloud Hosting Service Provider
Selecting the right managed cloud hosting service provider is a critical decision that can significantly impact your business. Here are some key factors to consider:
Experience: Look for a provider with a proven track record and a depth of experience in managing cloud hosting services, like ASPGulf with its 20 years of expertise.
Scalability: Ensure the provider can accommodate your growth and changing needs without disruptions.
Security: Investigate their security protocols, certifications, and data protection measures.
Support: Evaluate their customer support availability, response times, and service level agreements.
Cost-Effectiveness: Assess the overall cost of their services and compare them to the value they offer.
Conclusion
In today's fast-paced business environment, outsourcing managed cloud hosting services has become a strategic imperative for organizations aiming to stay competitive and agile. It offers numerous advantages, including cost-efficiency, access to expertise, scalability, robust security, and compliance. By entrusting your cloud infrastructure to a reputable provider like ASPGulf, you can unlock these benefits and focus on your core business operations.
ASPGulf's Expertise and Commitment to Providing Top-Notch Services
ASPGulf, with its two decades of experience in the hosting industry, stands as a reliable partner for businesses seeking excellence in cloud hosting services. Our expert teams are dedicated to delivering top-notch solutions tailored to your unique needs. Our commitment to security, compliance, and round-the-clock support ensures that your cloud infrastructure remains in safe hands.
We Encourage Businesses to Consider Outsourcing Their Cloud Hosting Needs for Greater Efficiency and Success
In closing, we strongly encourage businesses of all sizes to contemplate the advantages of outsourcing their cloud hosting needs. By doing so, you can free up valuable time and resources, allowing you to concentrate on your core competencies while leaving the complexities of cloud management to the experts. ASPGulf is here to guide you on this transformative journey, empowering your organization with efficient, scalable, and secure cloud solutions that pave the way for greater efficiency and success. Contact us today to embark on a path towards a more streamlined and future-ready digital infrastructure. Your success is our commitment.