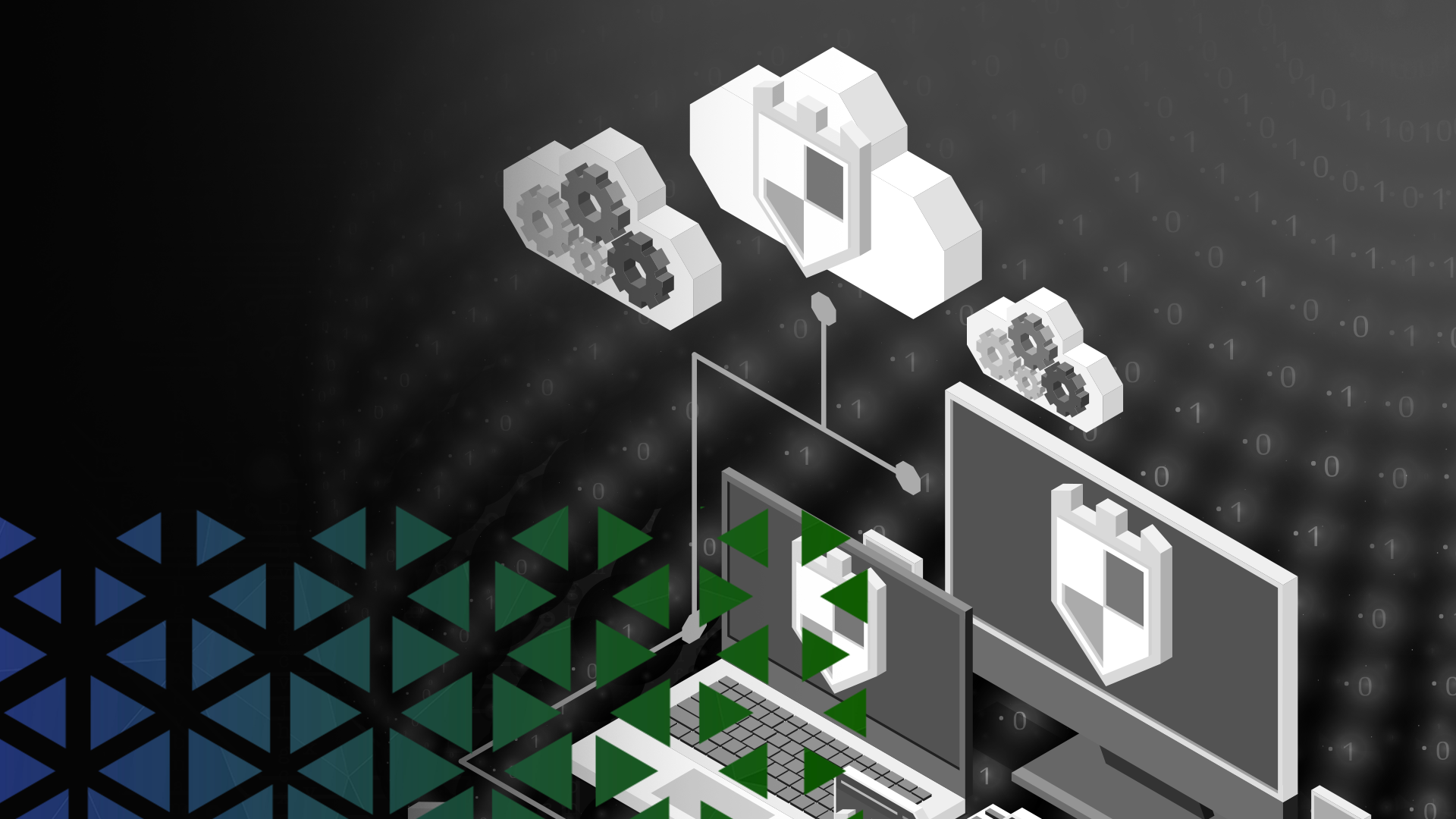 Security
Managed Security & Data Protection Services
Security Realization
Security Realization Services help in the development and implementation of processes to protect data information assets, to provide a full life-cycle approach which includes vulnerability assessment, penetration testing, risk categorization and threat management and monitoring services to help ensure that information is protected. We help clients identify technology vulnerabilities and compliance exceptions, evaluate business impacts and current practices, design enterprise security and continuity strategy, develop security awareness training's and provide recommendations.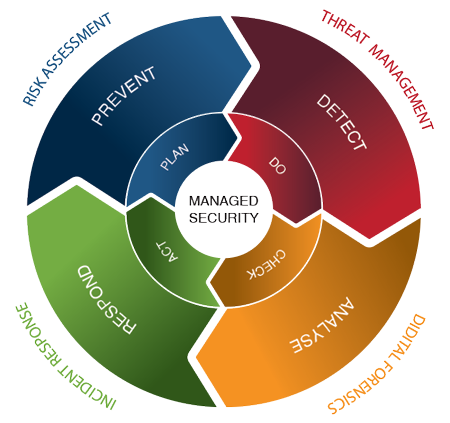 Security Realization Services
Penetration Tests
Validate the security posture of the networks with real applications and complete range of threat vectors and practices adopted to prevent and monitor unauthorized access, misuse, modification, or denial of a computer network and network-accessible resources. Analyze all network traffic flows and aim to preserve the confidentiality, integrity, and availability of all systems and information on the network.
Network Security
Intrusion Detection
System Interface
Access Management
Security Realization Services
Threat Management
A comprehensive approach for the protection against all threats and a continuous research to monitor external and internal threats and adapt to them on an ongoing basis enabling early identification, data driven situational awareness, accurate decision-making, analysis and a broad view of the security posture and timely threat mitigating actions.
Secure Information
Event Management
Data Loss Prevention
Virus & Malware Protection
Security Realization Services
Trainings
To provide technical and security awareness training for industry best practices and specific guidance on available safeguards for the defense of the security of information systems and networks, and to achieve a long term shift in the attitude of the users towards security, whilst promoting a cultural and behavioral change within an organization
Security Awareness
Threat Mitigation
Policy Implementation
Audit and Compliance
Security Realization Services
Vulnerability Assessment
Identify, classify, and prioritize vulnerabilities in computer systems, applications and network infrastructures and to assess to understand the threats to its environment and react appropriately, and to provide information on the security weaknesses in the environment which offers a better understanding of its assets, security flaws, and overall risk, thus reducing the likelihood of breaches to the systems.
International Standard Profiling
Vulnerability Categorization
Compliance Reporting
Detail Solutions
Security Realization Services
Risk Categorization
Determine the areas that are the most exposed to the effects of risks or uncertainties to avoid any unpleasant surprises and to provide a systemic and structured approach to identify the risks to a consistent level, provide better management focus to identify a wide range of risks. Moreover, the vulnerability is identified in the manner it is discovered, hence indicates the potential for damages and the degree of probability of loss.
Critical
High
Medium
Low
Informational
Security Realization Services
Recommendation
The clear and concise recommendations with proper methods of vulnerability mitigation, detailed instructions for technical solutions for the risks and appropriately includes configurations, patches and service packs with a clear picture of the present scenario and detailed reports with technical annexures, references and future recommendations.
Vulnerability Mitigation
Technical Solution
Detail Instruction
Configuration Details
WHY
UAE'S LEADING SECURITY SERVICES
Managed Security Service Provider
Our dedicated unit is responsible for monitoring the activities across the devices, policies, and procedures in a complex organizational system in order to identify threats, incidents and to coordinate responses, remediation in a systematic manner together with the expertise and availability of a team of dedicated Security Professional and Forensic Data Analysts.
Testimonials
Customer Review
Bhupesh Mehta
2020.11.10.
Excellent company to work and as a client
A professional company with skillful and dedicated support staff. You can always rely upon them to get the job done.
Meliha Herenda
2020.11.01.
I am very satisfied with level of proficiency received by ASP Gulf, regarding support they have been giving to our company for the previous 14 years. Their engineers are able to cover wide variety of different and complex IT tasks, starting from building VM infrastructure, configuring network switches (including accessing rules), high level of security, to cloud hosting and backup solutions. I highly recommend ASP Gulf as hosting partner.
Joseph Xavier
2020.10.28.
I will always recommend ASP Gulf, never had a downtime, very good support, never ever thought of moving out from them, but they are bit expensive, but when you look at the support, it's worth paying that money.
gladwin bernard
2020.10.27.
Very good and fast in a service. Friendly approach. As a Customer for more then 7 years and continuing. Never face any trouble.
oujith bhaskaran
2020.10.27.
We have been working with them for the past 10 years. Very professional, reliable and dedicated.
Harish Krishnan
2018.02.28.
An organization that Thinks like a Customer; consistently delivering exceptional service for over 18 years...proud to be associated with !
Services, stays up forever
Get in touch now with #1 managed website hosting service provider in Dubai UAE and move your workloads to a high-performance Public or Regional Cloud infrastructure